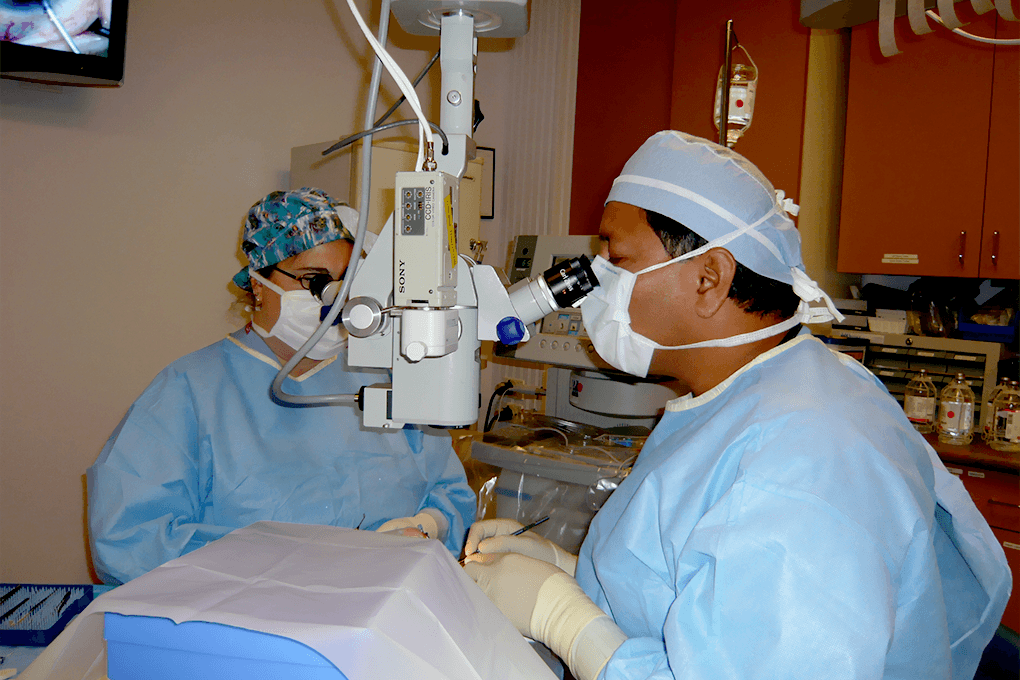 LaserVue LASIK & Cataract Center is proud to have an on-site surgery center located at our Santa Rosa office in the North Bay. Our microsurgery center has achieved the highest level of accreditation possible by AAAHC.
Our ambulatory eye surgery center (ASC) provides patients with outpatient eye surgery that would typically be performed in a hospital setting. At our center, we feature comprehensive services, including pre-surgical testing, support and eye surgery recovery rooms, and a state-of-the art eye surgery operating room (O.R.) housed in a comfortable, friendly and warm environment staffed with professional certified nurses to ensure a superior patient experience. The facility is designed to provide an efficient environment for cataract and other vision correction surgeries.
The surgery center at LaserVue is accredited by AAAHC. The Accreditation Association for Ambulatory Health Care is the preeminent leader in developing standards to advance and promote patient safety, quality and value for ambulatory health care through peer-based accreditation processes, education and research. Accreditation is ultimately awarded to organizations that are found to be in compliance with the Accreditation Association standards.
The AAAHC Accreditation means that the ambulatory surgery center at LaserVue has passed a series of rigorous and nationally recognized standards for the provision of quality health care set by the AAAHC. Organizations seeking this accreditation are required to undergo an extensive on-site, peer-based survey of their facilities and services. Not all ambulatory health care organizations seek this accreditation and not all seeking the accreditation are granted it; however LaserVue's commitment to the highest quality patient care is evidenced by their drive to pursue this status.
Additionally, LaserVue's Surgery Center has gone through the process to become Medicare certified. The center is tightly controlled and is run by allowing ONLY ophthalmic surgeons to perform surgeries in our facility. Anesthesia is provided on-site by board certified Anesthesiologist and CRNAs.
Our dedicated staff, advanced technology, and convenient location define LaserVue Surgery Center as one of the premier ambulatory surgery centers in the North Bay.
Dr. Bansal and his team of specially trained nursing and technical staff are sensitive to the needs of our eye surgery patients undergoing eye surgical procedures and eye treatments in the San Francisco Bay Area. We look forward to serving you and providing a safe and pleasant environment for you and your family.
Please call 1.800.LASER.45 (1.800.527.3745) to schedule a free cataract consultation to determine if you are a good candidate for cataract surgery in the San Francisco Bay Area.
Try our Cataract Self-Evaluation to see if cataract surgery might be a good option for you before visiting any of our San Francisco Bay Area locations.
Our cataract facility is located in the San Francisco Bay Area in the city of Santa Rosa.