What is it? What are your Options?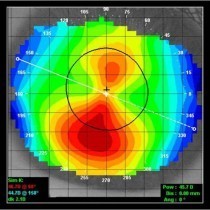 LaserVue LASIK & Cataract Center offers innovative keratoconus diagnoses and treatment options in the San Francisco and Bay Area. Our San Francisco keratoconus treatment options include intact, speciality contact lenses and collagen cross-linking which can slow or even stop progressive keratoconus.
Keratoconus, pronounced (KAIR-ah-toh-KOH-nus), is a progressive eye disease that causes the normally round cornea to become thin and bulge into a cone-like shape. This disease of the cornea can severely affect vision and make simple everyday tasks such as driving a car, reading a book or watching television difficult or impossible. Keratoconus can form in one or both eyes and it's usually diagnosed in younger patients. Many patients are commonly diagnosed with mild astigmatism at the onset of puberty, and are later diagnosed with keratoconus in their teens or early 20's.
Since keratoconus is a usually a progressive disease (gets worse with time) it's important to have an early diagnosis so eye doctors have the opportunity to properly treat the disease.
Keratoconus Symptoms and Diagnoses
At first, keratoconus is often diagnosed as mild astigmatism when a patient is in their teens or early 20's. When the patient returns for an annual exam, their eye doctor will notice a larger than normal change in their astigmatism and/or corneal curvature. As the disease progresses, so does the severity of their astigmatism, which can cause extreme issues with vision.
Below is an example what keratoconus induced astigmatism and myopia (nearsightedness) might look like.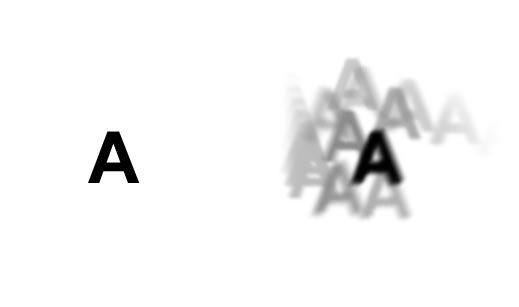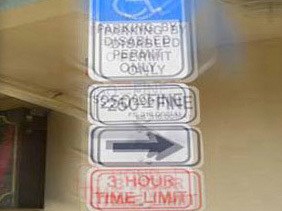 Keratoconus Treatment Options
Collagen Cross-Linking (CXL) in San Francisco and the Bay Area: The Future for Keratoconus Treatment
Corneal collagen cross-linking, or CXL, is a revolutionary noninvasive outpatient treatment option that has successfully been used to treat progressive keratoconus for over a decade. This treatment begins by administering riboflavin (Vitamin B2) eye drops on the corneal surface, and then using an ultraviolet light to help activate corneal crosslinks. Creating more cornea cross links (See figure below) helps stiffen the cornea, which can slow or even stop the progression of keratoconus.
It is extremely important to undergo the collagen crosslinking (CXL) procedure in the beginning stages of the disease to help prevent further progression.
Although the CXL procedure is not yet FDA approved in the United States, it has been used to successfully to treat keratoconus for more than a decade in other countries such a the UK, Australia and Germany.
To learn more about CXL, click HERE

Other Keratoconus Treatment Options
Soft and Rigid Contact Lenses
In the early stages, eyeglasses or soft contact lenses are usually the first step in helping with keratoconus induced myopia and astigmatism. As the disease progresses, most patients will graduate to rigid gas permeable (RGP) contact lenses. These lenses help smooth the irregular cone-shaped cornea, which helps improve vision. RGP contacts are somewhat difficult to fit, which is why it is important to see an eye doctor that has a lot of experience with these specialty fit contacts.
Intacs
Intacs are extremely thin semi-circular rings made out of a plastic-like material. These rings are inserted into the eye to help reinforce corneal strength and stability. Intacs can also help to correct for myopia and astigmatism caused by keratoconus.
Corneal Transplant
As corneal thinning caused from keratoconus progresses, RGP contacts and Intacs may no longer be a viable solution. When this happens, a corneal transplant is needed. A cornea transplant, also known as penetrating keratoplasty (PK) is necessary in 10-20% of patients diagnosed with keratoconus. During the corneal transplant procedure, the surgeon will remove the diseased cornea and replace it with a healthy donor cornea. This is often a highly successful procedure, however recovery time can take a year or sometimes longer.
If you've been diagnosed with keratoconus, call LaserVue today to learn more about our treatment options for keratoconus.
If you feel you suffer from keratoconus, contact LaserVue today to discuss your treatment options. Remember, the early detection of this disease is essential to stopping the progression. Keratoconus does not have have a cure, only treatments to stop progression.