Do you wish you could wake up with crisper vision? Are you tired of the constraints of visual aids? It might be time to consider options beyond glasses and contact lenses like LASIK. 
LASIK is one of the most popular elective procedures in the world. The procedure is effective and low risk, with over 95% of patients achieving 20/20 vision or better! 
If you're tired of relying on glasses or contact lenses, consider getting LASIK. If you live in the San Francisco area, you can have your LASIK procedure performed at LaserVue Eye Center. 
Afterward, you can look forward to experiencing your city like never before! Keep reading to discover how you can experience San Francisco with new clarity after LASIK! 
Bring Some Change to Musee Mecanique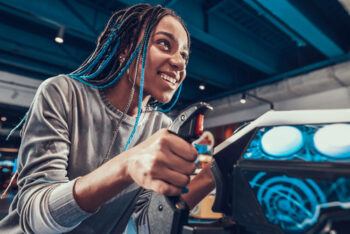 If you've never been to this incredible piece of interactive history, you must check it out after you have LASIK! The Musee Mecanique is a privately owned collection of vintage coin-operated attractions and games open to the public. 
All you need to bring are some quarters to play and view retro games and antique coin-operated animatronic shows! After you have LASIK, get ready to see all kinds of details like never before. 
That's because LASIK can help you see even better than you could even when wearing prescription glasses and contact lenses. Your vision will be perfect for viewing all kinds of attractions. LASIK is the way to go if you want crisper, sharper vision, and 20/20 vision or better.
Peek Inside the Beautiful and Macabre Columbarium
It may sound creepy, but The Neptune Society Columbarium is a beautiful piece of architecture and a repository for the cremated remains of many prominent figures throughout history. There are stained glass windows and ornate urns that give the whole place a serene kind of atmosphere. 
You can view the final remains of some of San Francisco's finest and take in all the incredible interior design. Much like the Columbarium, LASIK is a procedure made to last a long, long time. 
After all, it is a permanent procedure. It's permanent because it reshapes your cornea. 
Reshaping your cornea corrects refractive errors, allowing you to see clearly. Getting LASIK will not keep you from experiencing age-related eye conditions like presbyopia or cataracts. 
However, getting LASIK in your mid to late twenties will give you decades to enjoy your incredibly crisp and pristine vision! 
Have a Blast on an Anchor Steam Brewery Tour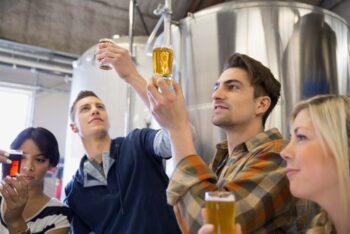 If you want to have fun with friends and find a new favorite brewery, you should take an Anchor Steam Brewery Tour. Sample all kinds of beers and appreciate the flavors all the more. 
When your vision is enhanced, you may notice a positive impact on your other senses. After all, you taste with your eyes first, right?  
Of course, you must be 21 or older to go to a beer or wine tasting. But you only have to be 18 to get LASIK! Remember that even if you're 18, you need a stable prescription to have LASIK. 
The vision correction procedure is only effective if your prescription is stable and stays that way for at least a year before getting LASIK. LASIK surgeons often recommend LASIK for patients in their mid to late twenties, as they are most likely to have a stable prescription that is no longer changing. 
Marvel at Andy Goldsworthy's Natural Art at The Presidio
You've probably never seen anything like Andy Goldsworthy's art. He makes art made from natural surroundings, like leaves, sticks, and mud, giving the wooded area at the Presidio that displays his art a surreal quality. 
Take a look at his three outdoor pieces and take in the fresh air and surrounding scenery at the same time. When you get LASIK, you don't have to worry about being laid in bed for weeks. 
Recovery is quick, with many patients able to return to work as soon as the day after correcting their vision. Chances are good that you can go outside and test out your improved vision within days of having LASIK. 
Once you do that, you can marvel at the tiny, minute details you can discover thanks to your new and improved vision. This is the first time you've seen something like this!
Discover a Giant Camera On the Coast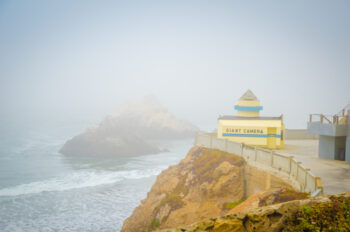 If you don't know what a Camera Obscura is, you have to go to the Giant Camera. The Giant Camera is a little building on the coast that houses the oldest Camera Obscura in the United States. 
A system of mirrors reflects the view outside of the coastline inside the building, showing real-time images in a softened, pastel-like color palette. You'll be able to truly appreciate unique views and color contrast after getting LASIK. 
LASIK patients often have better depth perception and report that colors look more vivid after surgery. When you look at the world in high definition, everything around you seems brighter and more vibrant! 
Book Yourself a Staycation at The Clift Royal Sonesta San Francisco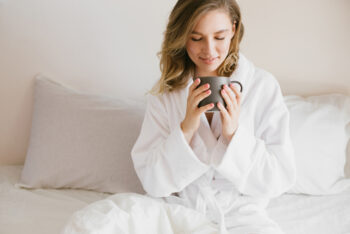 For a luxurious treat, visit this gorgeous, upscale resort with your significant other for a romantic weekend. Or go by yourself for some major self-care! 
There's nothing quite like a staycation, giving you all the relaxation without the hassle of travel. Although after LASIK, even travel will be easier because you won't have to worry about packing glasses and contact lenses!
But whether you choose to treat yourself closer to home or not, you can rest easy knowing you're still making sound financial decisions. Why? Because LASIK saves you money! 
The procedure can be pricey, but it'll save you tons on what you'd otherwise spend on glasses and contact lenses through the years. Since LASIK is a permanent procedure, you can look forward to saving what you'd usually spend on glasses and contacts for many years after. 
The procedure pays for itself, over and over again. There's no reason to feel guilty about splurging a little on yourself now and then.
If you want the best view of San Francisco, LASIK is the way to go. Isn't it time to schedule your LASIK consultation at LaserVue Eye Center in San Francisco, CA, so you can start seeing the world in clarity?