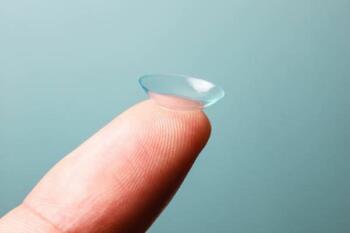 Why is LASIK Now Preferred to Contact Lenses?
A new study found that contact lens users who chose to have LASIK were more satisfied with their vision a year after the surgery, and even more satisfied after two and even three years, according to the study conducted by the Cornea Research Foundation of America. Contact lens users were found to have decreasing levels of satisfaction over time.
The study is the first to directly compare satisfaction rates of contact lens wearers with those who opt for LASIK.
Contact lens satisfaction declined over time- LASIK did not.
LASIK reduced night driving difficulties among former contact lens wearers
Those who opted for LASIK reported less issues such as eye infections and abrasions
The proportion expressing strong satisfaction with contact lenses decreased from 63% at the start of the study to 54% at year three. Conversely, 88% of former contact lens users and 77% of former spectacle users reported being strongly satisfied with LASIK at year three, consistent with the high satisfaction levels at years one and two.
Sources:
Price, Marianne O. et al. (August, 2016). Three-Year Longitudinal Survey Comparing Visual Satisfaction with LASIK and Contact Lenses. Ophthalmology, Volume 123 (8), pages 1659 – 1666.* Retrieved from www.aaojournal.org