There's a good chance you've already heard of LASIK, but have you heard of ZEISS SMILE? ZEISS SMILE is a laser vision correction procedure that produces results that are on par with the results of LASIK and other refractive laser procedures.
Another advantage of ZEISS SMILE is that it's less invasive than LASIK and PRK. Because of this, ZEISS SMILE boasts a faster recovery period, meaning you can get back to the things you love even quicker.
If you're tired of wearing glasses and contact lenses, ZEISS SMILE can give you the visual freedom of your dreams. At LaserVue Eye Center, we offer ZEISS SMILE with the ZEISS VisuMax laser system, some of the latest and greatest technology for vision correction.
If you have ZEISS SMILE now before the summer is over, you can get the most out of the rest of the season right here in San Francisco while enjoying your best vision! Keep reading to learn how to squeeze the most out of summer in San Francisco when you have ZEISS SMILE!
Play Tourist for a Day with a GoCar Tour of the City
Ever wanted to drive a go-kart? With the GoCar Tour, you can take out an adorable go-kart with a built-in GPS. These GoCars can take you on a sightseeing tour of San Francisco!
See all the sights and check out some landmarks that maybe you haven't seen before. After you have ZEISS SMILE, you'll be able to see everything and have fun on your little drive.
ZEISS SMILE is a laser vision correction procedure that changes how light refracts through your eye. By changing how light refracts, it corrects common refractive errors like nearsightedness.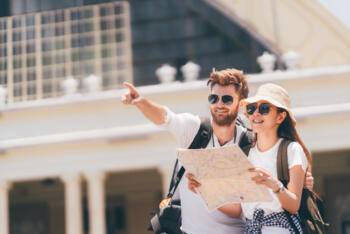 ZEISS SMILE can correct both nearsightedness and astigmatism. Because it's an outpatient procedure, you'll get to go home the same day when it's over.
The recovery time is minimal, and most patients end up with 20/20 vision or better. If you're looking to eliminate the need for glasses or contact lenses, ZEISS SMILE is the way to go!
If you have the vision correction procedure now, it will leave you with plenty of time to soak up the last days of summer. The best part? You'll be able to play tourist for a day while enjoying your incredible new vision!
Tackle Outdoor Boot Camp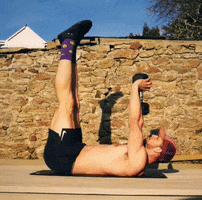 Want to get in shape before the fall? Koi Fitness offers boot camps to get you in shape on a timeline.
It can be hard to stick to a workout plan, but with these boot camps, you can go on your fitness journey with the rest of the class. Once you have ZEISS SMILE, don't be surprised if your focus increases.
After all, getting into the zone is easier when you can work out without worrying about your glasses or contacts getting in the way. You may not be in perfect shape yet, but there's a good chance you'll be a good ZEISS SMILE candidate!
You may be a good ZEISS SMILE candidate if:
You're at least 18 years of age or older
You have a stable prescription that's remained unchanged for a year or more
You're nearsighted or have astigmatism
You have no other eye conditions
You're realistic about what the vision correction procedure can achieve
Schedule a consultation at Laser Vue Eye Center in San Francisco to find out if you're a good candidate!
Relax at Kabuki Springs and Spa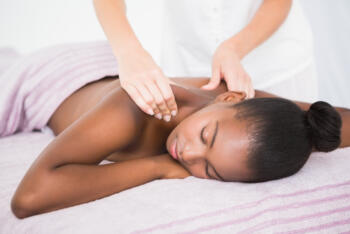 Spa days are better when you don't have to think about visual aids. Do you have a place to put your glasses? Are your contact lenses going to make your eyes too dry to enjoy yourself?
When you have ZEISS SMILE, you can stop these thoughts in their tracks. Wouldn't you prefer to relax and treat yourself?
ZEISS SMILE can make anything more relaxing, alleviating the many stresses of glasses and contacts. The fast recovery time that comes with ZEISS SMILE means you can treat yourself to some relaxation after the procedure without dealing with discomfort.
Want to go back to work the day after you permanently correct your vision? You can! Most patients who have ZEISS SMILE find that they can return to the things they love in almost no time at all with the vision they've always wanted.
Take a Self-Guided Mission Street Art Tour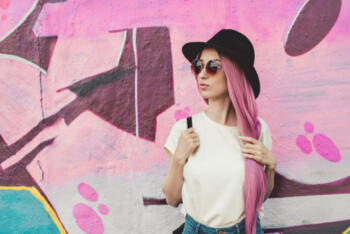 Want to enrich yourself with some local culture? Get to know all the street art you see around the city with a self-guided tour.
After you have ZEISS SMILE, you won't just be able to see without contacts or glasses. You can look forward to seeing better than you ever could when you used visual aids.
Most patients achieve 20/20 vision or better. With such good eyesight also comes improved depth perception.
Patients also often find that colors seem more vivid after vision correction surgery. You'll be able to appreciate art in a whole new way after you have ZEISS SMILE!
Feast Your Eyes on These Popular Speakeasies
San Francisco is home to some of the coolest speakeasies, all hidden away in various out-of-the-way places and restaurants. Check out the intimate Linden Room at the back of the Nightbird restaurant or Marianne's at the back of The Cavalier.
Or, if you want to go on a real adventure, find the gold phone on 993 Mission Street and ask for the Pawn Master for access to a hidden bar called the Pawn Shop, a speakeasy that used to be an actual pawn shop!
After having ZEISS SMILE, you won't think twice about being more adventurous and staying out late. There will no longer be any contact lenses to worry about drying out at the night's end.
Instead, you can dance the evening away without wondering if it will affect your vision. You can also afford to spend more because ZEISS SMILE can save you money in the long run!
Although there is an upfront cost, ZEISS SMILE doesn't have to break the bank. Here at Laser Vue Eye Center, we offer 24-month financing to ensure you can afford to correct your vision.
With affordable monthly payments, you can be one of the many patients that pay off the procedure in as little as two years. Getting ZEISS SMILE will also save you money because you'll no longer need to purchase visual aids.
That includes glasses, contact lenses, and any of their respective accessories. Who doesn't find saving money (for the rest of your life) appealing?
Once you pay off the permanent vision correction procedure, ZEISS SMILE starts paying for itself. Why not invest in yourself and your finances?
Ready to find out if you're a good ZEISS SMILE candidate? It's easy! Schedule your consultation with the experts at Laser Vue Eye Center in San Francisco, CA, today!