LaserVue Eye Center Specializes in LENSAR Laser Cataract Surgery Technology
With more than 24 million people in America suffering from vision-impairing cataracts, access to surgery is more necessary now than ever before. At LaserVue Eye Center we offer all our patients advanced refractive surgery techniques and technology. That is why Dr. Bansal is proud to be the first cataract surgeon in the North Bay to offer LENSAR Laser technology.
What is LENSAR Femtosecond Laser Technology?
The LENSAR Laser System femtosecond laser was made specifically for cataract surgery. Every feature of this refractive laser has been purposefully designed to enhance cataract removal procedures. This technology allows for more precise laser treatment and creates a gentler experience with improved results.
How Does LENSAR Technology Improve Cataract Surgery?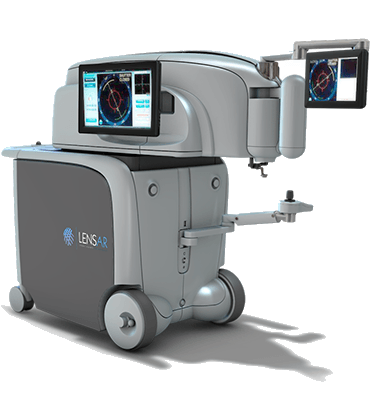 LENSAR laser technology creates an even safer, more precise, and streamlined procedure for patients suffering from cataracts. With this surgery, Dr. Bansal is able to curate a personalized cataract-removal surgery specific to your individual needs.
3-D Mapping and Augmented Reality With LENSAR Laser Technology
The LENSAR laser system comes equipped with superior imaging and mapping capabilities. This is the only femtosecond cataract laser with Augmented Reality™ technology. This provides Dr. Bansal with a 3-D map of your eye and the cataract.
This sophisticated LENSAR imaging system provides accurate measurements of the density of your corneal membrane and cataract. This information allows us to personalize every procedure to your exact surgical requirements.
Improved Placement of IOL During Cataract Surgery
The femtosecond laser softens the cataract, making it easier to remove. This puts less stress on the eye throughout the entire procedure. This results in easier Intraocular Lens (IOL) placement and healing. During recovery, the posterior capsular membrane will hold the new IOL in place without the need for sutures.
LENSAR Laser Technology Reduces Cataract Surgery Time
The LENSAR Laser streamlines the entire cataract removal procedure, starting with pre-op diagnostic 3-D imaging. Dr. Bansal uses computer-guided technology, and automated laser incisions to decrease the time you spend in surgery. For patients suffering from astigmatism, this advanced technology offers faster and more precise correction as well.
More Predictable Healing Processes After Cataract Surgery
With the LENSAR Laser system, Dr. Bansal is able to curate a personalized procedure based on your individual requirements. With this personalized accuracy throughout the entire procedure, your healing process is more predictable.
Dr. Bansal will walk you through the entire recovery process with multiple follow-up examinations. Every patient will have a different healing experience. Most return to normal activity within a couple of days and experience vision improvements imminently following surgery.
Improved Safety with Advanced Laser Cataract Surgery
The LENSAR device was designed specifically to minimize surgical risks and maximize visual outcomes. Dr. Bansal is a leader in cataract laser removal surgery and our entire team is expertly trained in refractive surgical procedures. Our Ambulatory Surgery Center is accredited by The Accreditation Association for Ambulatory Health Care.
Learn More About Advanced Cataract Laser Technology at LaserVue Eye Center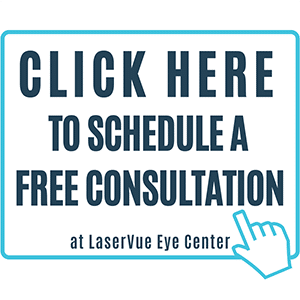 Treatment for cataracts is now more accessible than ever with advanced LENSAR laser technology. With expertise care, our eye doctors will create a surgical plan specific to your individual needs.
Take the first step towards optimal eye health and the relief from cataracts by contacting us. If you are experiencing vision impairment due to cataracts, call one of our three locations in the Bay Area, or contact us online to schedule a free consultation.