How LASIK Eye Surgery Can Help Athletes Perform Their Best
Besides being professional athletes, what do LeBron James, Tiger Woods, and Troy Aikman all have in common? They have all chosen LASIK eye surgery to correct their vision. For athletes at any level, vision correction surgery could be exactly what you need to push yourself to perform at your highest level and quality of play. 
LASIK has proven to be the most popular laser vision correction procedure available because it is safe, effective, and delivers improved vision with fast recovery time. Read on to learn why so many Bay Area athletes trust our doctors with LASIK vision correction at LaserVue Eye Center.
1. LASIK Eye Surgery Can Immediately Improve an Athlete's Performance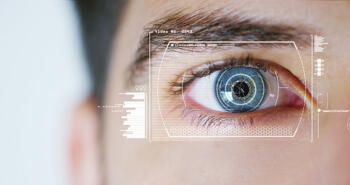 Rule number one for most sports is, "Keep your eye on the ball." That can be hard to do if you can't see it as well as other players. If you struggle with imperfect vision, your competitors already have the advantage of better eyesight over you. LASIK laser eye surgery can help level the playing field.
At LaserVue, we are committed to personalizing your care to ensure comfort and optimal results through your entire vision correction journey. In fact, the majority of our patients report vision improvements immediately after their LASIK surgery!
2. LASIK Allows Athletes to Play with Less Interruption
If you rely on eyeglasses or contacts for vision correction, you are probably all too familiar with the added struggle they can cause come game day. Sweat, helmets, or other protective gear can make it hard or even impossible to comfortably wear any corrective eyewear. 
Don't let a smudged lens or irritating contact lens forfeit your win. After LASIK eye surgery, you won't need to rely on glasses or contacts and can show up to every practice or big game with one less thing to worry about. LaserVue Eye Center is proud to be one of the leaders in advanced laser vision correction technology, allowing us to help our patients reach their vision goals quickly and smoothly.
3. Athletes are Less Vulnerable to Eye Related Injuries After LASIK
If you play a sport, the risk of receiving trauma or impact to your eye and face is always a concern. If you wear eyeglasses or contact lenses, the resulting injury can be even more severe. Broken glasses can lead to a very serious facial injury, while trauma to the eye while wearing contact lenses should always be taken seriously. With LASIK, these risks are eliminated as you will no longer rely on corrective eyewear to see. 
At LaserVue Eye Center, your safety is our top priority. Our team of expert laser eye surgeons and dedicated staff are committed to both your safety and your vision correction results. There are minimal risks when it comes to LASIK eye surgery, but through careful examination of your eyes and your individual needs, we will determine whether LASIK or other vision correction surgery is a safe choice for you.
4. LASIK Can Boost Players' Confidence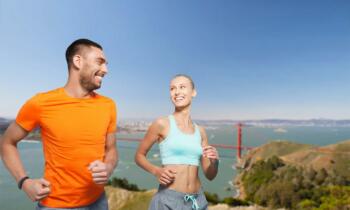 After receiving LASIK eye surgery for vision correction, most patients report they feel more confident in their day-to-day activities. It's no different for athletes! LASIK has proven to be a huge game-changer, time and time again. All the responsibility required when you wear glasses and contacts is now gone, so you can show up to every game or practice ready to go, no longer dependent on corrective eyewear.
5. Recovery From LASIK is Fast and Relatively Painless
Most athletes understand the importance of letting your body heal completely before returning to the game. While LASIK surgery is no different, the recovery period is typically fast and relatively painless. With advanced laser technology, the procedure requires no stitches or bandaging at all. Most people are able to return to their normal daily activities within 24 hours. Athletes with a strenuous physical fitness routine will require about two weeks off to fully heal.
At LaserVue Eye Center, we have an excellent record of successful LASIK laser procedures, satisfied patients, and outstanding follow-up care. Our doctors are dedicated to continuing to support you through your entire healing process. We will monitor your vision correction and recovery process to ensure optimal results and get you back on the playing field as soon as possible.
Contact the Bay Area's Most Trusted LASIK Doctor for a Free Consultation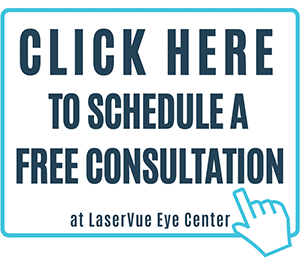 Dr. Jay Bansal has performed over 25,000 successful LASIK procedures at LaserVue Eye Center. His dedication to his patients and expertise in the field of refractive surgery is what makes him one of the Bay Area's leading LASIK eye doctors.
Contact us today to take the first step toward vision correction, and schedule a free in-person or virtual LASIK eye surgery consultation today.
Please remember that individual results may vary.