The Most Common Questions About What to Expect After LASIK Long Term
Laser-assisted LASIK is an eye surgery that corrects refractive errors in your eye to provide you with clearer vision without the need for corrective eyewear. Since its FDA approval in 1999, millions of patients have chosen to undergo LASIK surgery, making it the most popular refractive surgery in the world.
Our eye surgeons are equipped with the most advanced laser technology available, and have decades of hands-on experience, making LaserVue Eye Center a premier LASIK provider in the Bay Area. With the incredible success and widespread popularity of the LASIK procedure, our surgeons are eager to answer all of your questions and make your journey to better vision as comfortable and simple as possible. One of the most common questions our ophthalmologists receive from patients is, "How long does LASIK last?", or, "Is LASIK permanent?"
If you are considering LASIK eye surgery and are wondering something similar, this guide is for you. Read on to learn more about the long-term effects you can expect after LASIK and how this procedure can permanently correct blurry vision caused by refractive errors.
How Does LASIK Laser Eye Surgery Work?
To understand the effectiveness of LASIK eye surgery, it's important to understand how it corrects your vision. The LASIK procedure involves creating a thin (100 microns) flap in your cornea, using a state-of-the-art excimer laser design specifically to ensure the success and safety of refractive surgery.
Once the corneal flap has been created, your surgeon then uses a laser to painlessly reshape your cornea correcting the refractive error. The shape of your cornea will now properly reflect the light that enters your eye giving you clear vision without the need for prescription lenses.
Can LASIK Eye Surgery Wear Off?
The effects of LASIK eye surgery are permanent. The physical changes made to the cornea's shape can never revert back after the procedure is completed. However, laser vision correction may regress over time, which depends on certain factors such as age, how big the treatment was, and corneal biomechanics. The rate of regression is about 2-6% in ten years, with a larger risk of regression for higher treatments. If regression occurs, enhancements can be considered on a case-by-case basis. Many patients enjoy the benefits of LASIK for 10-20 years or more!
If you have received LASIK at any age and begin to notice changes in your vision, you should contact your eye doctor immediately.
Do You Need a LASIK Touch Up?
LASIK is approved by the FDA for patients as young as 18 years of age. Any LASIK procedure performed on patients younger than 18 would be considered off-label and highly ill-advised. This is because a younger patient's vision prescription has not yet stabilized and they can require additional treatment or LASIK enhancement in order to achieve their best vision.
LASIK Enhancements
In the rare case of undercorrection (0.5%), where our goal is not met, a follow-up procedure known as a LASIK enhancement, or LASIK touch-up, may be performed to correct any residual refractive error. This is most common in patients whose vision prescription has not stabilized enough prior to their procedure.
In order to qualify for the LASIK procedure, the LaserVue ophthalmologists monitor your eye's changing state with pre-screening exams to ensure you will not need any enhancement. Our advanced Wavefront-guided LASIK technology further reduces the risk of requiring a LASIK touch-up.
Contact LaserVue Eye Center to Learn if LASIK is Right for You During a Free Consultation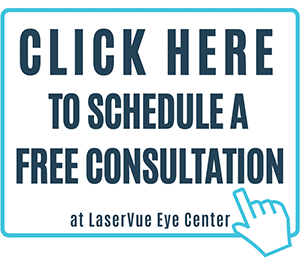 At LaserVue Eye Center, our ophthalmologists are board-certified. Our team is dedicated to the research and practice of advanced vision correction and our leading eye surgeon, Dr. Bansal has performed over 25,000 successful LASIK procedures.
If you are exploring your laser eye surgery options, or have previously received LASIK surgery and are now experiencing vision changes, contact us online to schedule a complimentary consultation.