Summer Vacation Freedom with LASIK By: Dr. Lithgow
Summer is finally here! You have been considering LASIK, but you have lots of fun activities planned for this summer, so you are feeling tempted to put off your laser vision correction. LASIK is a quick, painless procedure that has a short recovery time, which means you can enjoy clear vision just in time for all of the fun your summer vacation has to offer. Let's take a look at the perks of getting LASIK during summer:
Swim Worry-free
Summer weather is perfect for scuba diving, diving into a lake, swimming in a pool, or taking your kids to your local water park. However, some or all of those activities can be ruined if you depend on your glasses and contacts. LASIK allows you to experience the freedom to swim, and dive with your bare eyes!
Keep Your Eyes Safe
LASIK can help keep your eyes healthy while on vacation. Did you know that wearing contacts while swimming in a pool, beach, or lake, increases the risk of sight-threatening eye infections and conditions? Dive into the water worry-free with LASIK while having clear vision!
Pack Less
Packing for a trip can be stressful. You are constantly reviewing your checklist so you don't forget anything. LASIK frees you from the worry of packing contacts, solutions, and backup glasses.
Hike or Bike Your Favorite Trail
Hiking and biking are great ways to enjoy the local sights. But the heat can make these activities frustrating for those who depend on glasses. Forget about sliding or foggy glasses with LASIK. LASIK will allow you to focus on enjoying clear sight while finishing your trail.
Take Action
If you are returning from your vacation and experienced one or all of the things mentioned above, then you already know it's time to get LASIK. If you are planning your summer vacation and you think you are late to get LASIK, we have good news for you! Scheduling your LASIK surgery at least 2 weeks before your summer vacation will allow your eyes enough time to heal and enjoy all your activities free from glasses or contacts.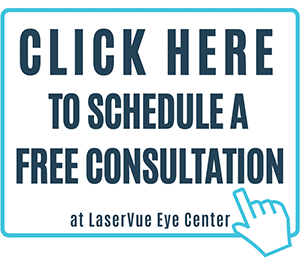 Do not let your glasses or contacts restrain you from getting the most out of your summer vacation. Schedule your free LASIK consultation today at LaserVue Eye Center and experience freedom during your summer!