How ZEISS SMILE Laser Vision Correction Can Help Your Keep Your 2021 New Year's Resolutions
The most important New Year's resolution you can make this year is one that focuses on your health and happiness for years to come. Goals like this require your commitment to long-term lifestyle changes, and at LaserVue Eye Center we want to help you achieve just that.
Every year, hundreds of thousands of people in the U.S. choose to undergo refractive laser eye surgery to correct their vision problems. At LaserVue, we offer our Bay Area patients the most advanced laser eye surgery options, including ZEISS SMILE Laser Vision Correction.
In addition to correcting refractive errors, ZEISS SMILE has a number of other benefits that can greatly improve your day to day routine. Below we take a closer look at all the ways ZEISS SMILE Laser Vision Correction has already improved the quality of life for many LaserVue patients and how this life-changing procedure could benefit you in 2021.
1. ZEISS SMILE Vision Correction Can Improve Your Fitness Routine
As mandatory shutdowns continue throughout the Bay Area, many people are finding sticking to new fitness goals to be more challenging than ever before. If you rely on corrective eyewear for vision correction, this can add an even bigger inconvenience to your workout routine. Stinging sweat can get trapped under contact lenses, while glasses can fog, slip, and bounce around — making it impossible to comfortably wear any corrective eyewear while working out.
After ZEISS SMILE, you will experience less interruption to your fitness routine, improve your performance, and get through every workout safely and comfortably.
2. Save Money with ZEISS SMILE Laser Vision Correction
If you are one of the 150 million people who suffer from refractive errors that decrease your quality of vision, you know that vision correction isn't cheap. Corrective eyeglasses and contact lenses are just a temporary fix to a problem that will progressively get worse and more expensive every year.
This, combined with the costs of replacing damaged or misplaced eyewear, results in never-ending fees that add up quickly. With the great long-term stability of ZEISS SMILE, you likely won't need to be spending hundreds of dollars on new contacts and glasses every year! It is a great investment!
At LaserVue Eye Center, our ZEISS SMILE specialists believe money shouldn't hold you back from receiving permanent vision correction. Our ophthalmologists are dedicated to providing affordable access to ZEISS SMILE vision correction. With affordable 24-month financing, we will work with you to find a payment plan that works best for you.
3. Boost Your Self Esteem with ZEISS SMILE Vision Correction
Have you ever snapped a cute selfie, or hopped on an important zoom call, only to find that the screen reflection and glare on your glasses is obscuring your face? Have your contact lenses ever been so uncomfortable that they caused your eyes to be red, itchy, or watery? Wearing corrective eyewear every day could have a bigger effect on your comfort and confidence than you realize.
Experience a true "new year, new you" with ZEISS SMILE vision correction. After ZEISS SMILE, many LaserVue patients report experiencing an immediate boost in their self-esteem and confidence. Ditch your glasses and contact lenses this year, and walk into 2021 more comfortable and confident!
4. Be More Productive with ZEISS SMILE Laser Vision Correction
Depending on glasses or contacts to complete important tasks and see clearly every day puts you at a disadvantage. If you're interrupted throughout the day by eye fatigue while studying or working, or can't get things done without corrective eyewear, you deserve a permanent solution to these daily disruptions.
After ZEISS SMILE laser vision correction, you can wake-up ready to take on your day with less interruption. Experience the freedom of clearer vision with ZEISS SMILE, and enjoy reading, writing, learning, and working more comfortably without corrective eyewear.
5. ZEISS SMILE Visions Correction Makes Prioritizing Your Health Easier
In 2021, we all understand the importance of limiting the risk of spreading potentially harmful germs. Between adjusting foggy glasses while wearing a facemask, or fixing your irritating contact lenses, your risk of spreading germs is much higher.
With ZEISS SMILE, prioritizing your health comes easier and requires less effort. You can drastically reduce how often you touch your face throughout the day. Without the need for glasses, you will worry less about the added need to sanitize them. ZEISS SMILE will also allow you to ditch your contacts and lower the potential of possible eye injuries and infections from improper lens care.
6. Spend More Time Doing What You Love with ZEISS SMILE Vision Correction
Living with refractive errors is far from the hassle-free life most people want to live. Certain hobbies and pastimes can be more complicated with lower vision quality and the need for corrective eyewear. Are you allowed to bring your eyeglasses repair tool kit, or liquid contact solution on an airplane? Probably not. Can you read your favorite books, play your favorite sports, or clearly see your stitch pattern without your glasses or contacts? Again, probably not.
After ZEISS SMILE, you can travel lighter, and experience less hassle or interruptions while doing the things you enjoy most. With our advanced laser technology, you can expect a fast recovery from your ZEISS SMILE procedure, and can get out there and live your life to the fullest.
Get a Free ZEISS SMILE Consultation From the Bay Area's Most Trusted Surgeons at LaserVue Eye Center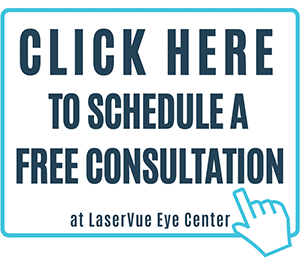 At LaserVue Eye Center we pride ourselves on providing the most advanced laser technology and highest quality care to all of our Bay Area patients. Everyone's individual journey towards better vision will be unique, and our entire team is here to offer the personalized results you deserve.
Take the first step towards a clearer future by scheduling a free ZEISS SMILE consultation at LaserVue Eye Center today.