How Much Does LASIK Laser Eye Surgery Cost?
If you are one of the 150 million people in the U.S. suffering from farsightedness (hyperopia), nearsightedness (myopia), or even astigmatism, LASIK Laser Eye Surgery might be a solution for you. Since it was approved by the FDA in 1999, ten million Americans have already undergone this life-changing procedure to correct their refractive errors. With advanced laser technology, your eye surgeon can reshape your cornea and correct your vision in a matter of minutes. At LaserVue, we see patients every day who want to trade in their expensive corrective eyewear for permanent vision correction. Which leads to the number one question we receive: how much does LASIK eye surgery cost?
Average Cost of LASIK Laser Eye Surgery Per Eye
On average, the cost of LASIK surgery is $2,100 to $3,100 per eye. LASIK laser eye surgery can be performed in one eye or both, depending on your personal vision correction needs. Your surgeon will evaluate each of your eyes and personalize a procedure for each, individually. Therefore, LASIK eye surgery is priced "per eye" and the overall cost can vary from patient to patient.
Things to Consider About the Cost of LASIK Laser Eye Surgery
At LaserVue Eye Center, there are several factors that contribute to the cost of LASIK laser eye surgery.
Advanced LASIK Laser Technology
LaserVue Eye Center is proud to be one of the leaders in laser vision correction technology, and among the first centers in Northern California to offer the Zeiss VisuMax laser for LASIK Laser vision correction.
Personalized Patient Comfort and Safety
Our entire team at LaserVue is dedicated to providing the highest quality patient care. We are committed to personalizing your care to ensure your comfort and safety throughout your entire vision correction journey.
Expertise LASIK Surgical Care
Ophthalmologist Jay Bansal, MD was the first eye surgeon in Northern California to offer LASIK eye surgery to Bay Area patients. Since then, he has conducted over 25,000 successful LASIK procedures.
LASIK Surgery Follow-Up Patient Care
At LaserVue Eye Center we have an excellent record of successful LASIK laser procedures, satisfied patients, and outstanding results. This is in part to the continued support and care you will receive after your surgery and through recovery. During all of your follow-up appointments at LaserVue, your eye doctor will monitor your vision correction and healing process to ensure optimal results.
Will Insurance Cover LASIK Laser Eye Surgery?
LASIK is an elective procedure, meaning most health insurance companies do not cover the cost. Make sure to discuss this with your healthcare provider to determine if your surgery would be covered by your insurance provider.
LASIK Laser Eye Surgery Financing at LaserVue Eye Center
At LaserVue, we do not believe money should hold you back from a life-changing procedure like LASIK laser surgery. As a commitment to providing access to refractive surgery to everyone who needs it, we offer all our patients affordable monthly financing.
We want to work with you to find the best monthly payment plan to suit your budget.
Schedule Your Free Virtual LASIK Consultation With LaserVue Eye Center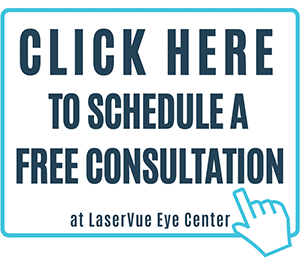 Our team at LaserVue Eye Center wants to continue to provide the highest quality care for all our Bay Area patients. While we are all acting responsibly and in accordance with current COVID-19 guidelines, we want to take this time to help you learn more about LASIK.
Schedule your free virtual LASIK laser surgery consultation with LaserVue Eye Center today! This virtual appointment comes with no obligations, and is social distancing approved. All you would need for your consultation is:
Current eyeglasses or contact prescription
Known eye conditions
Medical History
Favorite Hobbies
Home/Work Lifestyle
Your LASIK Questions