The #1 Question About LASIK Eye Surgery: How Much Is It?
If you are suffering from nearsightedness (myopia), farsightedness (hyperopia), or astigmatism, LASIK might be the solution for you. This popular vision correction procedure utilizes advanced laser technology to reshape the cornea of your eye. It is a relatively painless operation that is completed in a matter of minutes.
While price can vary from patient to patient, the average cost of LASIK eye surgery is $2,100 to $3,100 per eye. LASIK surgery can be performed on one or both eyes in just one procedure.
What Exactly Are You Paying For When You Go To LaserVue for Your LASIK Procedure?
---
At LaserVue Eye Center, it is guaranteed your eye surgeon will have years of hands-on experience, unwavering precision, and the highest standards of quality patient care.
Advanced Surgical Technology
LaserVue Eye Center is committed to providing the most advanced vision correction technology for our patients. Our trusted surgeons know the benefit of offering different technological options to cater to patients' individual needs.
Different, state-of-the-art LASIK technology includes the:
Zeiss VisuMax Femtosecond Laser
Visx Star S4 excimer Laser
Wavelight Allegretto excimer Laser
Intralase FS 60 femtosecond Laser
and more…
All of our lasers are FDA approved, guaranteeing the highest level of safety for all of our patients. Our surgeons will work with you to determine which type of LASIK is best suited for your particular refractive error.
Personalized Patient Care
LaserVue Eye Center has an excellent record of successful LASIK procedures, satisfied patients, and outstanding results. We care about our patients' experiences and provide personalized care before, during, and after their vision correction procedure.
A Leading Level of Experience From Dr. Jay Bansal
Experience is an invaluable tool in performing the safest and most effective LASIK procedures. With more than two decades as a LASIK specialist, Dr. Bansal has thousands of successful surgeries in his repertoire. Dr. Bansal and his staff are dedicated to providing their patients with the highest level of safety, comfort and vision correction.
How LaserVue Eye Center Makes LASIK Eye Surgery More Affordable
---
Financing for LASIK Eye Surgery
Our surgeons strive to make LASIK and other vision correction procedures accessible for our clients. We are pleased to offer financing options for our Bay Area patients with affordable payment plans. We will work with you to find a monthly plan that best suits your budget.
Use a Flexible Spending Account to Help Pay for LASIK
Talk to your employer to see if they offer a Flexible Spending Account (FSA). With this benefit, you can expect to pay less and save hundreds of dollars on your LASIK procedure.
Find Out More About LASIK Eye Surgery at LaserVue Eye Center
---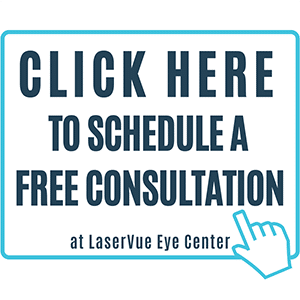 The first step to improving your vision is to determine if you are a good candidate for LASIK eye surgery. Schedule a free consultation in one of our Bay Area locations or take advantage of the online LASIK self evaluation on LaserVue.com.
At LaserVue Eye Center, your health, comfort, and confidence are our top priority. Our LASIK surgeons and staff are here to guide you through the benefits and risks of this refractive eye surgery. Don't hesitate to reach out with any questions or concerns.